EXXXOTICA Seminar Series
Queer Inclusion: Transforming Your Mindset
Hosted by Madame Carmen, Karrot Topxx, Natalie Brook, and Naked Unicorn.
This three-part LGBTQ panel examines the common pitfalls and how we maneuver them on our road to success.
Acceptance & Respect
Equality and Non-Discrimination
Safe Spaces
Education and Awareness
Policy and Legislation
Representation and Visibility
Allyship and Support
Activate your pronoun power– in today's world, communication is paramount. To be inclusive, we must learn how to communicate with one another using one's preferred pronouns. Listen to the panel the help be part of the change.
Black Queer Sex Worker Demystified–  The BQSW community faces different triggers and obstacles, from harassment, racism, homophobia, bigotry, hyper-sexualization, and discrimination. Communicating obstacles effectively to your peers and allies will help dismantle these hindrances.
LGBTQ+ & Heteronormie World of Adult – Adult entertainment is a great form of sexual expression for many. While being a source of entertainment, it's a multi-billion industry for others. For the average gay, lesbian, nonbinary, gender non-conforming individual, maneuvering within this space can often be toxic, unhealthy, and out of alignment with their own sexual expression and values.
For the full event schedule, click here
EXXXOTICA Seminar Series sponsored by Bad Dragon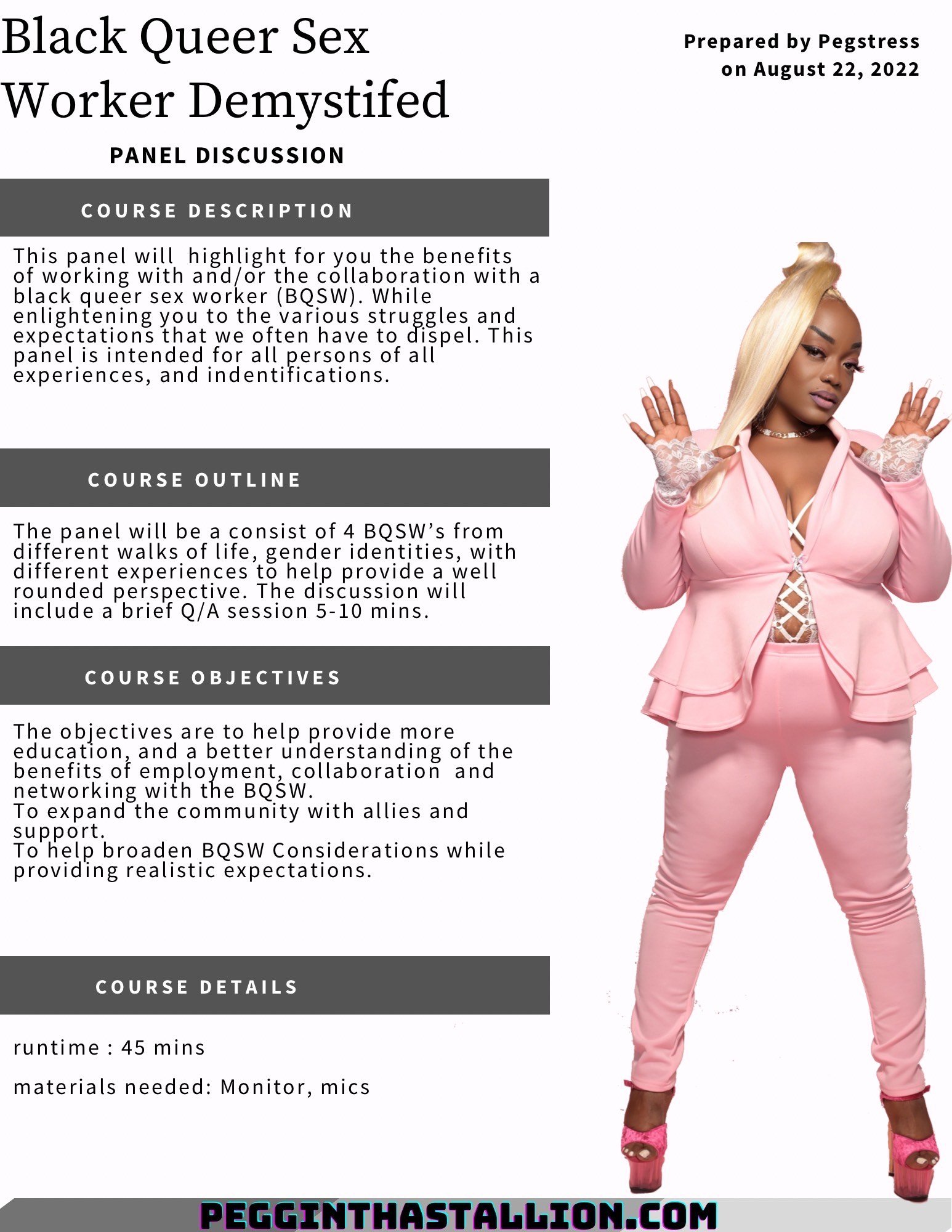 About the Speaker
Tyomi Morgan
Tyomi is an international Pleasure and Sex coach with 12 years experience in sexual health writing and education via her platform Glamerotica101.com. Her engaging and relatable style of teaching has landed her on platforms from TV screens to magazines and stages around the globe.  Tyomi has garnered millions of views and followers around the world, and works with celebrities and civilians alike in her coaching programs.  She is a member of The National Coalition for Sexual Health, Founder of The Cowgirl Workout™, a Pro Choice advocate and a seasoned seminar speaker at EXXXOTICA since 2012.  Tyomi takes pride in curating this show's seminar series to be the most robust and inclusive series in the USA, and is excited about providing opportunities for other sexual health and adult professionals to expand their reach and authority.